AstraZeneca – the company collaborating with Oxford University on a coronavirus vaccine – is set to run an extra trial of the jab.
Chief executive Pascal Soriot said it followed the accidental discovery that it performed best when half a dose was given, followed by a full one.
"Now that we've found what looks like a better efficacy we have to validate this, so we need to do an additional study," Mr Soriot told Bloomberg.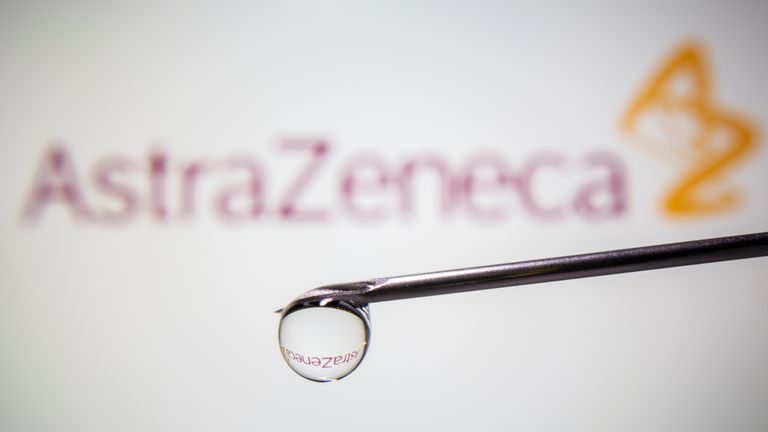 It is likely to be an "international study, but this one could be faster because we know the efficacy is high so we need a smaller number of patients", he added.
The development is unlikely to hold up regulatory approval in the UK, Mr Soriot said.
Earlier this week, it was announced the vaccine is up to 90% effective in preventing COVID-19 – when half a dose is given first.
When two full doses were given at least a month apart, it had an efficacy of 62%.
A total of 2,741 people were on the course that proved 90% effective, while 8,895 were given two full measures.
Professor Andrew Pollard, director of the Oxford Vaccine Group, has said the 90% effectiveness finding had already met the "necessary statistical evidence as required by regulators".
But concerns have been raised by the scientific head of the US's Operation Warp Speed – the programme to deliver vaccines across America.
Moncef Slaoui told reporters the half-dose regime was given only to people aged 55 and under.
Peter Openshaw, professor of experimental medicine at Imperial College London, said if it was confirmed that only those under 55 had received half a dose first, "it may mean we don't have any information about this regimen in older adults".
He added: "All we have to go on is a limited data release."
Paul Hunter, professor of medicine at the University of East Anglia, said: "Given that many vaccines are less effective in older people, we have to be even more cautious about taking this 90% efficacy at face value, at least for older people."
But Helen Fletcher, professor of immunology at London School of Hygiene and Tropical Medicine, said it was "remarkable" that Oxford and AstraZeneca had "gone from square one to 100 million doses in less than a year".
She added: "It's not surprising if some manufacturing issues were still being ironed out when they started clinical trials but early stage trials are all about safety and the safety data we have seen has been very robust."
Menelas Pangalos, AstraZeneca's head of biopharmaceutical research and development, said the discovery of a half-dose's effectiveness was made after a contractor made an error.
He said regulators were informed immediately and agreed to continued testing of the vaccine in different measures.
The half-dosing "could end up being quite a useful mistake", Mr Pangalos told the New York Times.
Shares in AstraZeneca – a FTSE 100 company – ended the day 0.7% down in London.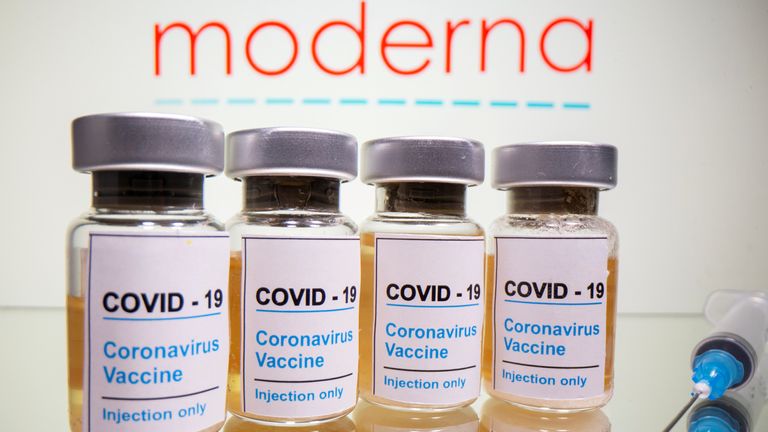 Oxford University said it would not comment ahead of the data appearing in a peer-reviewed publication.
But in a statement, it said: "During the phase three trials, our UK study used two dose levels.
"The initial dose selection, which was agreed with regulators, was based on the same measurement of the concentration [using spectrophotometry] used in the phase one study, but, as a result of a difference in the manufacturing process for the later study, this method was subsequently shown to over-estimate the dose on the new batches of vaccine, resulting in a half dose of the vaccine being administered as the first dose.
"We have different ways of measuring the concentration of the vaccine and, when it was apparent that a lower dose was used, we discussed this with the regulator, and agreed a plan to test both the lower dose/higher dose and higher dose/higher dose, allowing us to include both approaches in the phase three trial.
"The methods for measuring the concentration are now established and we can ensure that all batches of vaccine are now equivalent."
Other jabs, from Pfizer and Moderna, were recently shown to be 95% and 94.5% effective respectively.