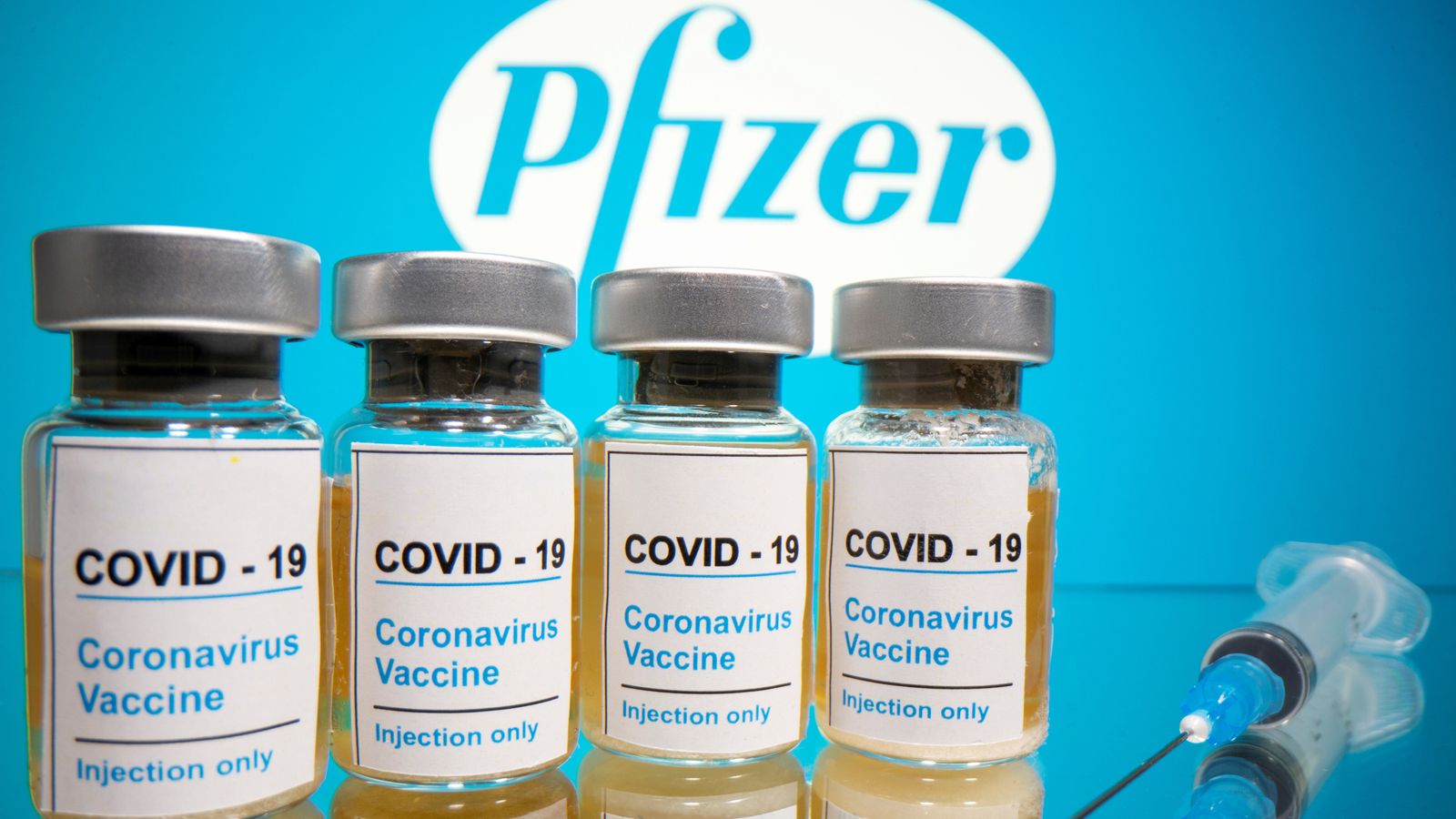 The scientist behind the Pfizer vaccine has told Sky News people in the UK could be vaccinated against coronavirus by the middle of next month.
Speaking in his first interview with a UK broadcaster, Professor Ugur Sahin, co-founder of German firm BioNTech, said the first vaccines could be rolled out to patients nationwide mid-December.
But he said it would depend on whether the UK regulator licences it in time, adding: "The middle of December will not mean the situation will dramatically change.
"This will be a difficult winter. It will become worse before it becomes better."
But he said with the help of the vaccine, we "could return to normal life by the middle of next year".
He described the news that the jab is 90% effective as an "outstanding result".
"We don't expect that, as serious scientists, we consider potential efficacy between 60, 70 and 80%."
Asked whether he felt under pressure after trials revealed the jab is 90% effective, he said: "Of course. But it's not a race against each other, it's a race against time."
Professor Sahin said that while the world waits for safety checks and government authorisations, the best thing people can do is wear a mask and maintain social distancing.
"Everyone has a responsibility. It's not just about governments. The most important aspect is to carry a mask, be careful and avoid too many people being too long in one room."
Asked if he will be getting the vaccine, he told Sky News: "Yes of course, I would take it on the first day I'm allowed to."