Tesla has posted its first ever annual profit capping a stellar year in which its surging share price have seen it become the world's most valuable car maker.
The electric vehicle firm, led by Elon Musk, reported a profit of $721m for 2020 compared to a loss of $862m a year earlier.
However there was disappointment for investors as the company's fourth quarter earnings fell short of expectations, sending shares 4% lower in after-hours trading.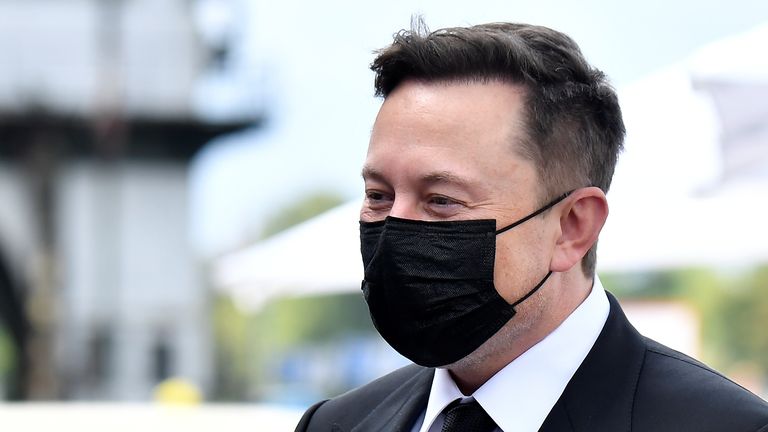 The stock has surged by 700% in the past 12 months, taking the company's value to more than $800bn and surpassing Toyota.
Tesla's bottom line for the year was boosted by $1.58bn worth of environmental regulatory credits, which it is able to sell to other less environmentally-friendly car makers – and without these it would have remained in the red.
Still, its delivery of more than 180,000 vehicles during the fourth quarter was a record, though it narrowly missed a target to ship 500,000 for the year as a whole.
Total revenues for the year rose 28% to $31.5bn.