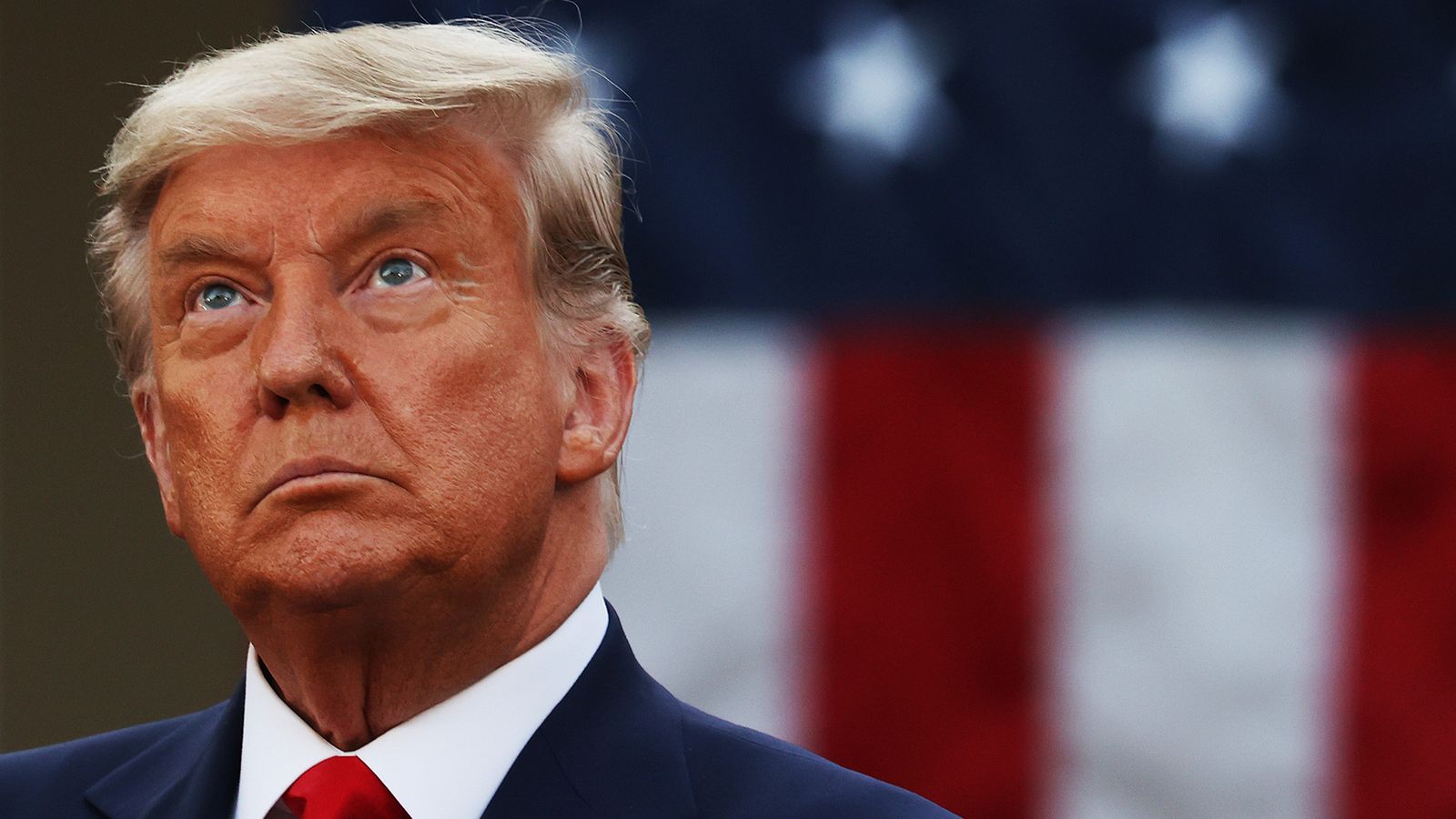 Donald Trump has moved a step closer to conceding the US election.
Reuters reports that he said he will leave the White House if the Electoral College votes for president-elect Joe Biden.
Mr Biden, who is due to be inaugurated on 20 January, won 306 Electoral College votes to Mr Trump's 232 following the 3 November election.
Despite the popular vote being settled, the US system means the formal process of the Electoral College electing a president does not happen until December.
The College is due to meet on 14 December.
President Trump made the comments at the White House after speaking to US troops during a traditional Thanksgiving Day address.
He continues to claim, without evidence, that the election was skewed by widespread fraud.